50 kg

(=110 lbs)


Greenbull Cine Slider
Heavy Duty Portable Professional Cinema Camera Roller Slider Kit
Whopping 50kg payload
2 metre CNC refined perfectly smooth double tracks
The dolly is CNC machined to perfection
Airplane grade material
Silent wheels
75mm and 100mm half bowl mount
Optional 150mm bowl mount
Anti-Toppling design
Universal supporting legs
Can be fitted on light stands
spinner transport case with draw-bar (or trolley handle)
50kg Load Capacity!
Your fully rigged 3D camera: off your tripod, on your slider CNC machined from solid Aluminium and coated in non-reflective coat. Wide foot print and anti-toppling mechanism safeguards your heavier even unbalanced setup. BX200 dolly trolley offers exchangeable half bow (75mm to 150mm) and reversed mount for underslug shots. It also hosts a number of mounting holes, built-in bubble level and anti-toppling hooks.
2m Run Multi-Segment Connecting Track
Super strong, super smooth! CNC machined to perfection, these tracks have a special stainless steel cone mating joints for a quick assembly.
The joint go seamless you won't even know if they're there.
The tracks black non-reflective coating is durable and beautiful. The track segments are short enough to go into their designated holders in BX200 custom designed spinner bag
Highly Elastic Silent Wheels
Smoothest move physically possible! Thanks to silent, high elasticity, ball bearing roller wheels that absorb vibrations, and taking advantage of ball-nearing axis, even heaviest of rigs have steady and smooth run throughout the entire track length
Rock Solid Bases For Serious Rigs
Aeroplane grade, solid Aluminium bases to ensure ultimate stability for both light and heavy setup. Each base has its own multi-point mounting positions, bubble for perfect levelling and strong clamps to avoid wobbly artefact when sliding. Legs are made out of gripping rubber and enjoy omni-directional ball movement that helps levelling the slider on uneven surfaces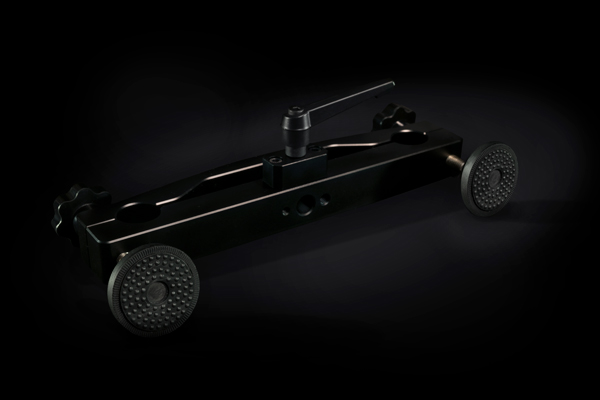 Multi-mount point
Multiple mounting positions. Underneath each base are multiple choices for mounting the slider on variety of tripods, lights stands and c-stands
Gripping ball headed legs
BX200 rubber feets are fully adjustable to fit any terrian. The feet are on small but strong ball heads and can be adjusted to any angle.
The rubber gripping enhanced with added dotted bumps for even stronger hook
Greenbull BX200 Specification
Assembled Dimensions (LxWxH)
200cm x 37.5cm x 14cm
Net Weight
10.9Kg
Load Capacity
50Kg
Wheel Set
2 rollers x 4 sets
Baowl Base
75mm and 100mm

(Standard)

/ 150mm

(Optional)

Tracks
6x 0.67m for 2m run

(double track)

See notes below

Mounting Points (Each Base)
5/8"

(light stand)

+ 3/8"-16 + 1/4"-20

(tripod)

Packing Dimensions (LxWxH)
89cm x 39cm x 16cm
Gross Weight
15.5Kg
Track Notes: 6 track sections with connectors included as standard which provides a 2 metre run (3 section on each rail). The kit can be used with only 2 sections connected on each rail for a shorter 1.4 metre run. Extra tracks and connectors are available for separate purchase up to 2.67 metre run.
What's in the box
A complete solution in a custome made bag
Package includes everything you'll need to go

1x BX200 Dolly Trolley
1x BX200 75mm half bowl mount
2x Track base clamps
2x 3 section conneting tracks (6 sections in total) for 2m run
1x Custom made stroller carry bag
1x User manual
Optional Accessories
Available to buy separately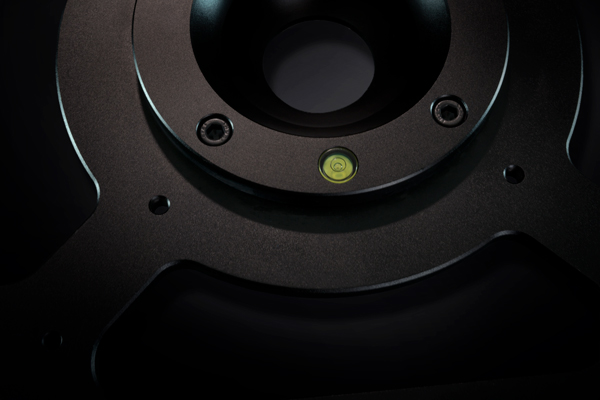 150mm half ball mount
With 50Kg payload capability, you may want to stick your stereo 3D camera rig on BX200 for an epic shot, or if you have a large pan-tilt head, or a large IMAX camera. All you need is a Greenbull 150mm bowl mount. 4 screws later you are all set again.
Extra pair of tracks
You can optionally buy extra pair of track sections for up to 2.67 metre run. BX200 Cinema Slider covers run lengths of 65cm (one section per rail), 1.4m (2 sections per rail), 2m (3 sections per rail) and with added pair of track rails upto 2.67m (4 sections per rail).
Delivery and Support
We dispatch same working day from UK to the entire world via International Express Delivery UK customer support centre
UK and EU next business day delivery

*

USA and Canada 2-3 business day delivery

*

14 Day money back guarantee

*

2 Year International Product Guarantee

*

* Terms and conditions apply
---
Greenbull BX200 Cine Slider is a product of Hongxuan Film &amps; TV Technology Co., Ltd.
© copyright Hongxuan Film & TV Technology Co., Ltd, All rights reserved.
Any redistribution or reproduction of part or all of the contents inclusive of pictures and videos in any form is prohibited by law. You may not, except with our express written permission, distribute or commercially exploit the content. Nor may you transmit or store it in any other website or other form of electronic retrieval system. You may print or download to a local hard disk extracts for your personal and non-commercial use only.
Any breach of copyright will be prosecuted.